7th February 2023, Ahmedabad
This year, Tourism Malaysia and the Malaysian Association of Tour & Travel Agents (MATTA) organised their fifth and last roadshow in India. Between January 30 and February 7, 2023, five cities will host this roadshow series. The tour began in Chennai, moved on to Bengaluru, Hyderabad, and Mumbai, and culminated in Ahmedabad today.
Mr. Mohd Amirul Rizal Abdul Rahim, Senior Deputy Director of International Promotion (Asia & Africa), is in charge of the mission, which is supported by 30 organisations, including Tourism Malaysia, the Malaysian Association of Tour & Travel Agents (MATTA), one airline, six hotel/resort operators, twenty travel agents, and two product owners.
India has been one of Malaysia's top source markets, bringing in 735,309 (+22.5%) visitors and spending RM 3.6 billion (+33.4%) on travel in 2019. The roadshow's primary goal is to keep Malaysia at the top of Indians' minds, but it also wants to give the business community a platform to help the tourism industry grow.
"The pandemic has been extremely difficult for us, but I'm happy to report that since our international border reopened in April 2022, we have welcomed more than 7 million foreign tourists in 2022. We, therefore have great hopes for 2023, when we want to welcome 15.6 million foreign visitors and earn RM 47.6 billion in tourism revenues, according to Dato' Zainuddin Abdul Wahab, Director General of Tourism Malaysia.
"Tourism Malaysia is increasing its global marketing activities, including strengthening Malaysia's profile in the India market," he continued. We sincerely hope that this market will continue to be crucial in obtaining this amount.
Since 2016, MATTA has organised numerous sales excursions to India with great success. The organised mission promoted Malaysia while providing our colleagues with strong employment possibilities. According to MATTA President Datuk Tan Kok Liang, "We believe that with this dedication, accompanied by an excellent promotional message, will increase the cross-promotional relationship and build a more vital awareness of the Indian tourism markets.
This ongoing endeavour by MATTA will increase the number of business prospects for its travel agent members while serving as an ideal platform for presenting and promoting Malaysia's new vacation destinations and our diverse cultures.
In addition to attending seminars on leisure and speciality tourism industries including weddings, golfing, and family fun activities, the Malaysian sellers and Indian buyers also took part in the business matching session and networking supper.
India continues to be a significant market for Malaysia. Currently, Malaysia Airlines, Batik Air (formerly known as Malindo Air), AirAsia, and IndiGo offer 169 flights every week between India and Malaysia.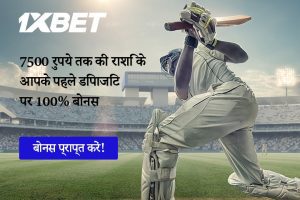 Malaysia has just introduced a new eVISA Multiple Entry Visa (MEV) services for Indian tourists that include fly and cruising, weddings, medical treatment, and business visitors reasons. The MEV has a six-month validity and a 30-day length of stay (LOS), and it costs just INR1,000.00.
The visa can be requested online at:  https://malaysiavisa.imi.gov.my/evisa/evisa.jsp
Also Read: KenyaTourism attracts Indians through different ways