Delhi Capitals IPL 2023
In 2023's IPL, David Warner will captain Delhi Capitals in place of the injured Rishabh Pant.
As per the news coming in from reliable sources, the head coach Ricky Ponting and the management decided Warner was the finest candidate to serve as interim captain as Pant steadily improves after surviving a terrible vehicle accident in December.
Since Rishabh Pant was unable to play cricket in 2023, the Capitals were forced to find an interim captain, and Warner stood out among the probable candidates, which may have included the vice-captain from 2022 Axar Patel.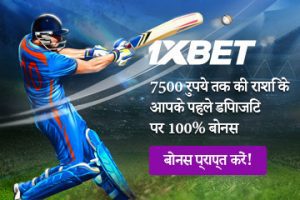 Warner will captain the Capitals for the second time; he previously served as interim captain for a few games in the final season of his first contract with the team, which he had from 2009 to 2013. (Delhi Daredevils back then). Warner was bought by Sunrirsers Hyderabad in 2014 and made the captain a year later. Warner gave the Sunrisers the championship in 2016. Warner is tied for seventh place among captains in terms of matches won; in 69 games under his leadership, his teams went 35 win 32 lost and 2–tie.
Warner the batter never felt the pressure of captaincy, and the numbers back him up: he has 2840 runs at an average of 47.33, a strike rate of 142.28, a century, and 26 fifty-sixes. 
Strangely, though, it was his poor batting performance during the first half of the 2021 IPL that led Sunrisers to bench him before Kane Williamson took over as captain.
Warner and Sunrisers had a contentious disagreement as a result, and Sunrisers released him before the 2022 mega auction, where the Capitals won him for approximately $762,000.
In the most recent IPL, Warner led the Capitals in run production, collecting 432 runs at an average of 48 and a respectable 150.52 strike rate, including five half-centuries. Yet the Capitals almost missed the playoffs after a heartbreaking loss to Mumbai Indians in the decisive league encounter.
Warner's Test career is rapidly coming to an end, but his white-ball career is still going strong. 
Also Read: Harmanpreet's run gets Mumbai Indians into the Playoffs of first WPL