Linen Club's new store in Ahmedabad
With more than seven decades of experience in weaving the highest-quality linen fabrics using real flax fibres obtained from France and Belgium, Linen Club is a leading brand of linen in India. In India, Linen Club has the largest selection of designs and is known for its superior linen. In addition to 200+ networks of stores and exclusive brand outlets, Linen Club offers more than 7000 multi-brand points of sale. Linen Club is the No. 1 Linen Brand in India and has the largest linen retail chain in the nation, making it a one-stop shop for all linen fans.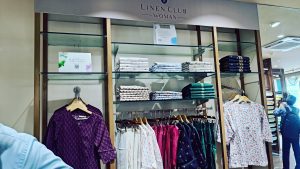 A unique store for the renowned Aditya Birla Group brand has opened on Ahmedabad's C G Road. This will be the fifth location in Gujarat and the third location for Linen Club in Ahmedabad.
One of the most important development factors for any firm, notably those in the fashion retail industry, is the emergence of a shopping culture in new cities. Ahmedabad's C G Road guarantees the proper number of targeted customers will pass through. With the largest selection of 3000+ fabric designs and a substantial array of apparel for men and women extending across all applications, including shirts, trousers, shorts, T-shirts, jackets, kurtas, bandis and more, Linen Club launches its second store in C G Road. Many linen fans in Ahmedabad will be attracted by the wide selection of pure linen and linen-blend collections.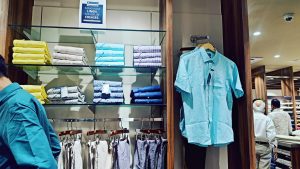 According to Mr Satyaki Ghosh, CEO of Domestic Textiles at the Aditya Birla Group, "Linen enthusiasts have traditionally favoured our linen fabrics. We are now offering linen lovers another special location. The new location at C G Road will carry all of our fabrics in addition to linen-based clothing for men and women. We hope to establish Linen Club as the most favoured and conscientious brand for today's sophisticated customers by our continuing focus on expanding our product line, launching new categories and category-first innovations, and providing sustainable solutions to the public.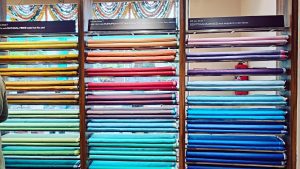 A naturally sustainable fibre is linen. The entire line from Linen Club is constructed of natural yarns that are either blended or 100% linen. It is lightweight, breathable, and comfortable all at once.
When worn as part of one's festivities, the adaptable cloth also has a timeless, traditional aesthetic. The latest offering from Linen Club, Ethnique, a ceremonial collection of pure linen textiles, offers a comprehensive option for weddings, including everything from the main dress through Haldi, Mehandi, and Sangeet.
Linen Club is prepared to dominate the Western market and establish itself in Ahmedabad, the preferred city of Ahmedabad, thanks to its cutting-edge innovations and consumer awareness.